College Ready. Career Ready. Life Ready.
Return to Headlines
East Brunswick junior studied sustainability in Denmark over the summer
26 September 2023 · Joseph Bakes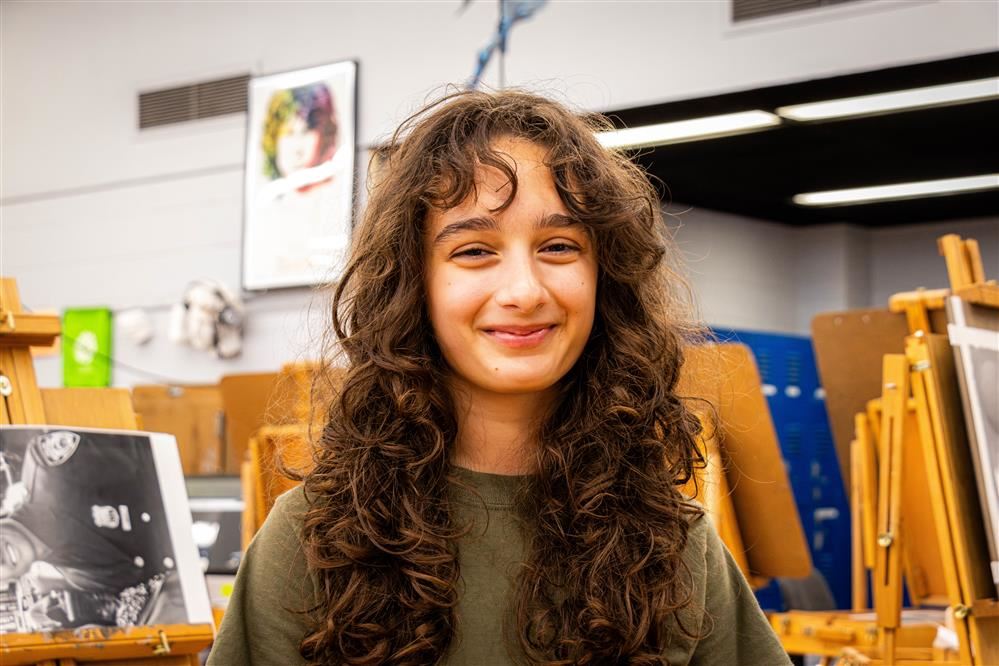 The Council on International Educational Exchange is a study abroad and intercultural exchange organization that has been bringing the world together, advancing peace by building bridges of mutual understanding between different people, different countries, and different cultures. Isaiah Gomez/Middlesex County Magnet Schools
East Brunswick Magnet School junior Mari Hakobyan saw what the future of sustainability might look like during a three-week visit to Denmark over the summer.
"I decided I'm getting close to graduating and I should spend my summers more wisely," she said, explaining why she applied for a scholarship to attend the Council on International Educational Exchange (CIEE) High School Summer Abroad program "Taking Climate Action."
Mari, an Old Bridge resident, said "the stars aligned" and she found herself in Copenhagen, which aims to become the world's first carbon-neutral capital by 2025.
"I'm passionate about climate advocacy," she said, adding that the program in Denmark "was about how you get community involvement, how you organize politically."
"It was incredible," she said.
Mari said the highlight of the program was a trip to Samso, an island community that has converted completely to renewable energy, which included a presentation by an award-winning engineer who has built one of the most energy efficient homes in the world.
A multimedia art and design major, she sees art as a pathway to achieving climate sustainability.
"Being an artist has broadened my horizons," she said. "It teaches you to think outside the box and question your motives."
Multimedia art and design teacher Joseph Tiedemann calls Mari "one of the most tenacious students I've ever had."
"She's so talented in so many ways," he said. "The world is open to her."
Mari hopes to spend next summer in an internship where she can be mentored by an expert in sustainability.
The nonprofit CIEE promotes worldwide educational exchange programs. More information is available at ciee.org.
---
Follow Middlesex County Magnet Schools online @mcmagnetschools:
Facebook · Twitter · Instagram · LinkedIn · YouTube