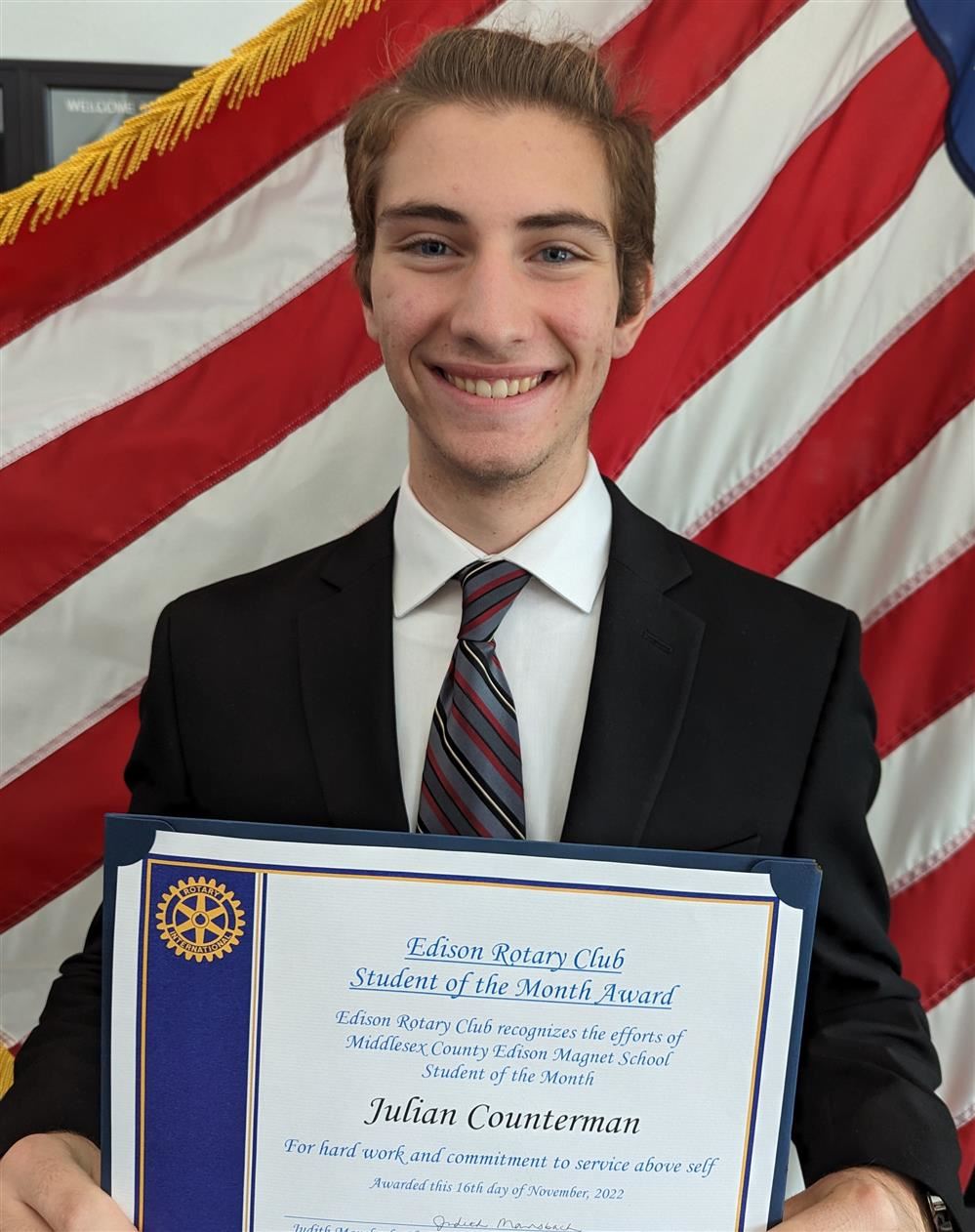 Julian Counterman

Julian is a senior at Edison Academy Magnet School and majors in Electrical Engineering and Computer Science. At school, he is captain of the soccer team and president of the Cultural Diversity Club. Outside of school, he is president of the Student Athlete Advisory Committee, a student representative on the Milltown Human Relations Committee, a member of the Youth Conservation Corps, and a volunteer for his local library. In his free time, he also enjoys playing saxophone, playing club soccer, and participating in local park cleanups. In college, Julian intends to pursue a major in electrical engineering applied to sustainability.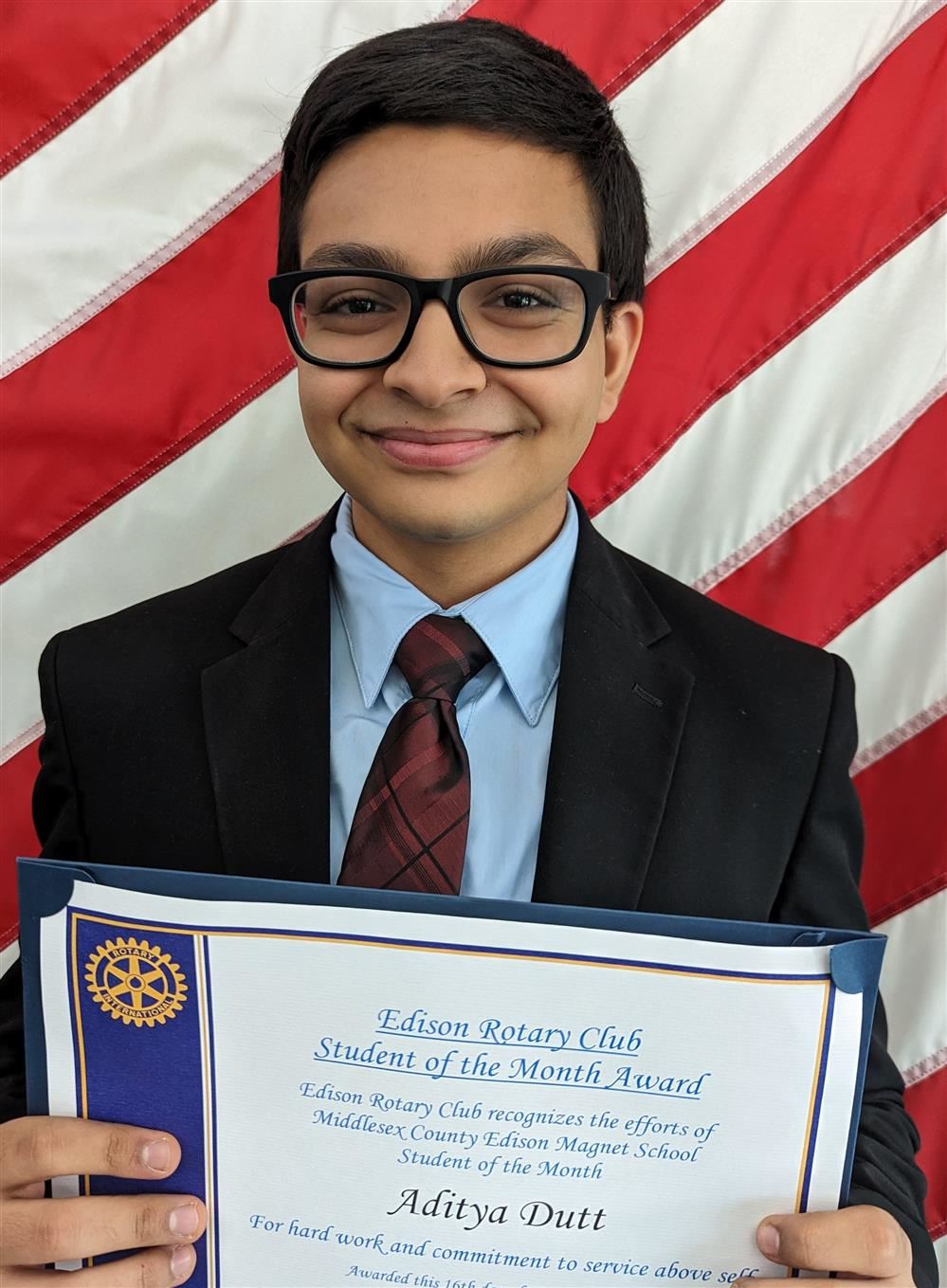 Aditya Dutt

Aditya is a Senior at the Edison Academy Magnet School and is studying in the Electrical and Computer Engineering career major. He's aiming for a Computer Science and Engineering Major in College, with a focus on Autonomous Systems and Robotics. He works as a robotics instructor at Storming Robots, and is a member of their development team for the rescue simulation platform. He enjoys 3D modeling and loves to tinker with his home printer. In his free time, he plays violin and acts on stage.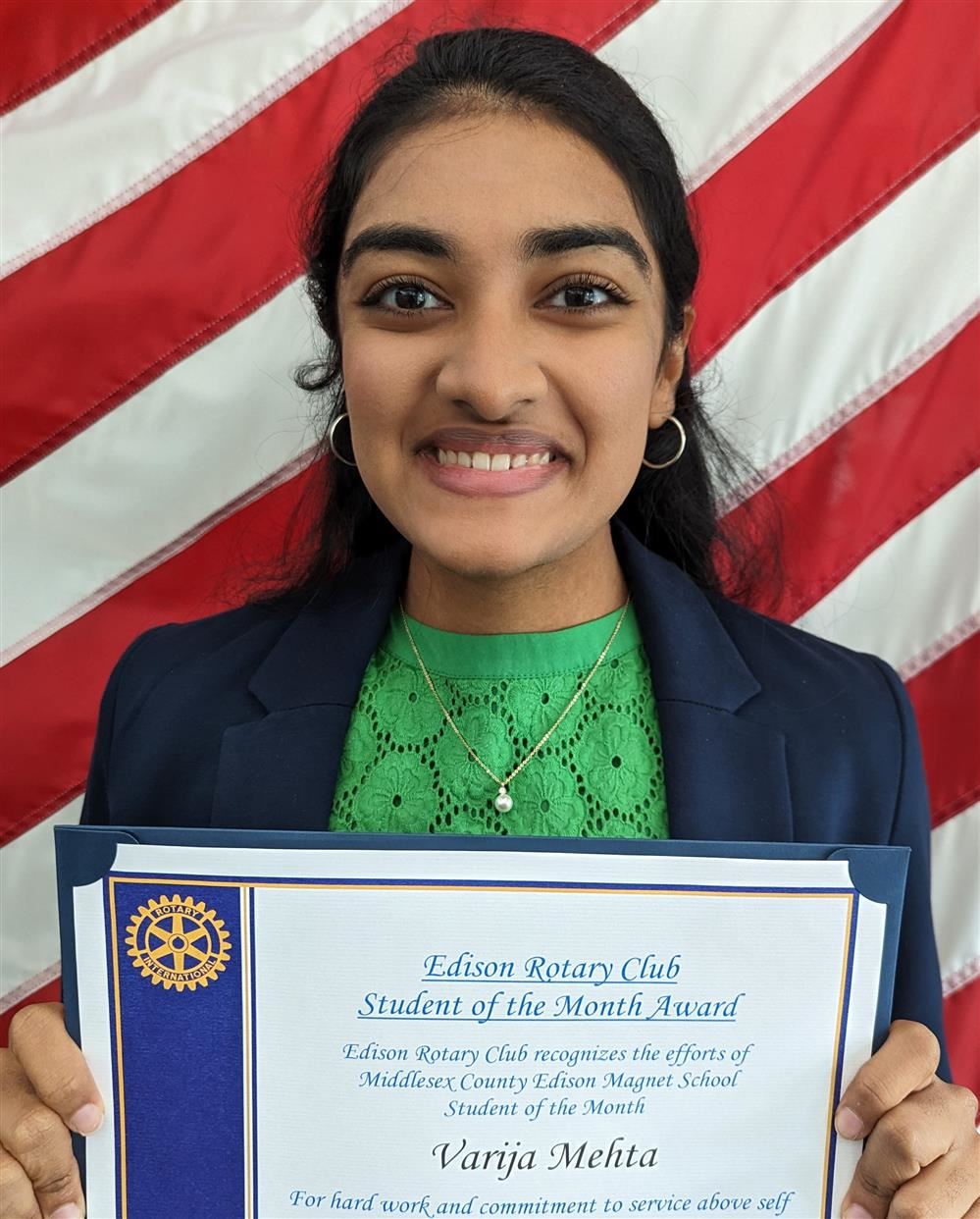 Varija Mehta

Varija Mehta is a senior at the Edison Academy Magnet School, where she is pursuing the Electrical and Computer Engineering track. She will be attending Cornell University to study Computer Science. Varija is very involved in volunteering initiatives through organizations such as Reinvented Magazine and Civil Air Patrol because she finds satisfaction in knowing that she is helping the community and its members. She is also a leader in her school community, through student council or soccer, and she enjoys pursuing her ambitions. Varija is very interested in cybersecurity and when she's not learning, you'll find her spending time with her friends and family or reading a book. She aspires to become a cybersecurity analyst for a government agency one day!