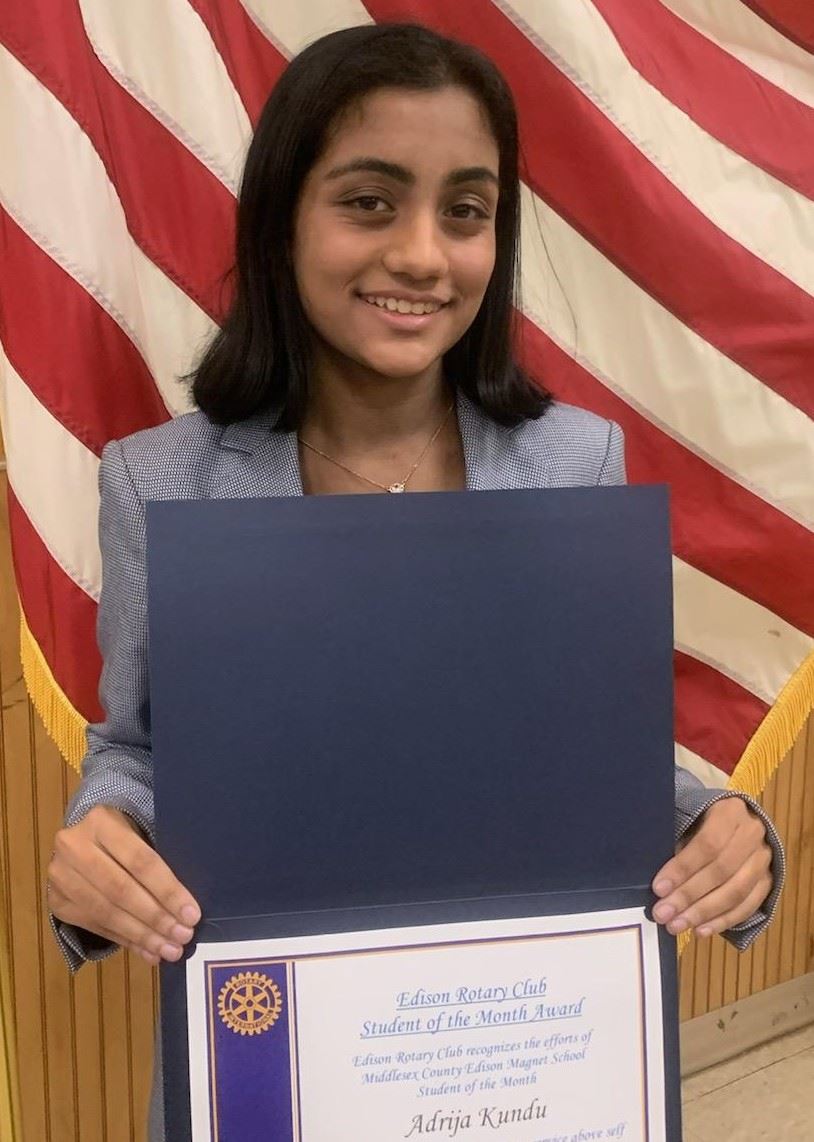 Adrija Kundu

Adrija is a senior at the academy and is very interested in the sciences and this is reflected in the activities she does in and out of school. She co-captains the Edison Academy Science Olympiad Team and has conducted research at the NJ Governor's School and Rutgers University. She is also committed to serving others and is a national council member of Dr. Jane Goodall's Roots & Shoots through which she's led STEM awareness programs across the country. In the future, she aims to combine her passion for science and service as a physician-scientist committed to developing affordable therapies.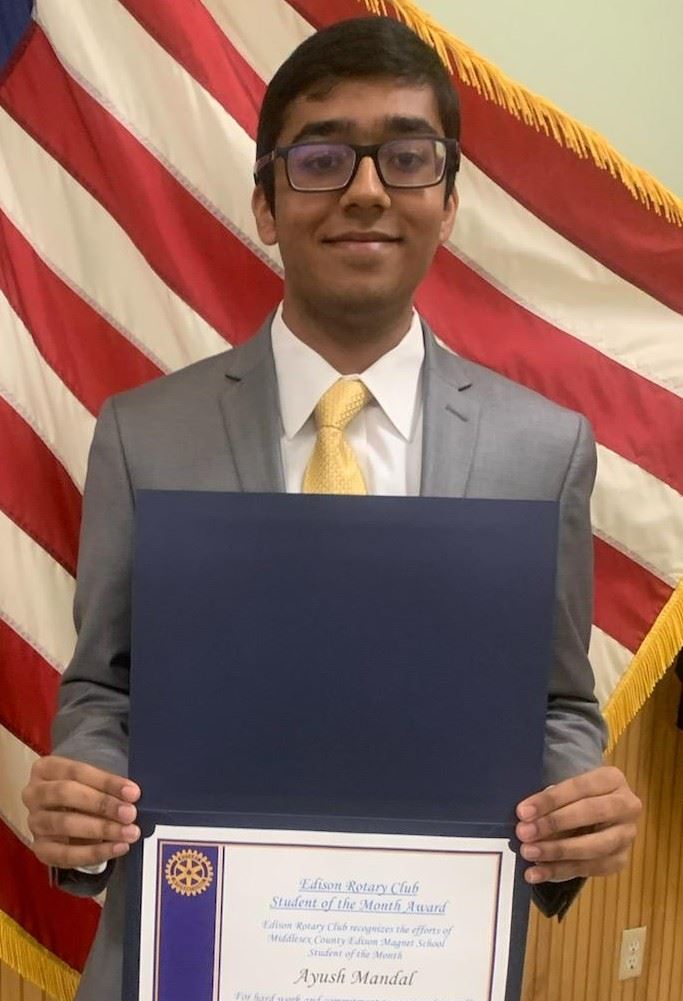 Ayush Mandel

Ayush Mandal is a Senior at the Edison Academy Magnet School. He aspires to be a doctor, specifically a cardiologist. Next year, Ayush will be attending Johns Hopkins University, where he will pursue his academic interests as a neuroscience major on a Pre-Med track and his extracurricular interests as an EMT for the Hopkins Emergency Medical Services Unit. In his free time, Ayush is a passionate football fan of the Chicago Bears, and he loves playing basketball with his friends. When he's not volunteering, he loves to combine his interests in math, technology, and science through scientific research and other projects.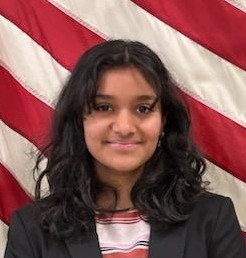 Rati Pillai

Rati Pillai is a senior at the Edison Academy Magnet School. She hopes to pursue a career in biomedical engineering and data science. Her volunteering efforts include volunteering at her doctor's office and working with non-profit Team Everest to use dance to raise $8,000 dollars for the college education of financially underprivileged students in India. In her free time, Rati enjoys learning new languages and new instruments, as well as writing and dancing. One of her favorite things to do is write and produce her own music, which is primarily rap.