College Ready. Career Ready. Life Ready.
Return to Headlines
Amro Mosaad named principal of Edison Academy Magnet School
15 September 2023 · Joseph Bakes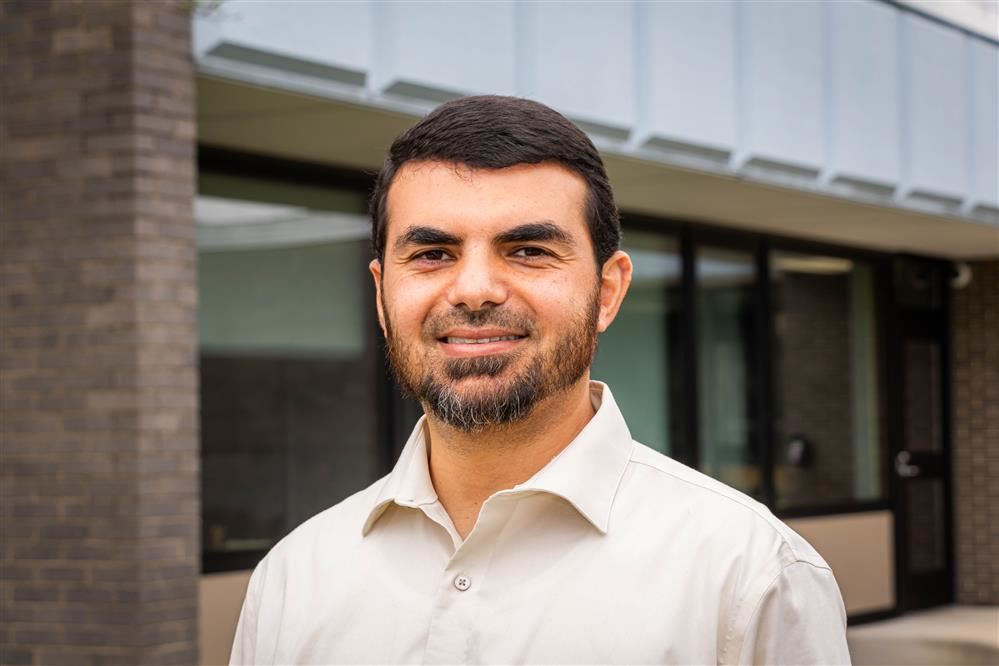 Experienced educator will lead the second-highest-ranking public high school in New Jersey. Isaiah Gomez/Middlesex County Magnet Schools
EDISON, NJ – Amro Mosaad, who had served as acting principal since February, has been named principal of Middlesex County's Edison Academy Magnet School.
He joined the district in 2012 as a mathematics teacher and was named a district Teacher of the Year in 2013-14.
He was an assistant principal for five years, including three years jointly at both Woodbridge and Edison academies, and has more than 20 years of teaching experience.
"It's a dream place for an educator to work," he said after his appointment. "The students love to learn and want to do great things.
"It's a small community – everyone knows one another – and that makes it special.
"I'm appreciative of all the support I got from the students, parents, staff, and administration."
"Mr. Mosaad has proven himself as a teacher, an assistant principal, and as acting principal," said Superintendent of Schools Jorge E. Diaz. "I'm confident Edison Academy Magnet School is in good hands and will continue to excel."
Mosaad has degrees from Rutgers University and Teachers College of Columbia University and now leads a distinguished faculty and staff at one of the top STEM schools in the nation.
He said he plans to work with all stakeholders to help the school and district reach new heights. He said he is committed to nurturing the best and brightest students of Middlesex County into becoming the thoughtful, ethical STEM leaders of tomorrow.
Mosaad volunteers in Middlesex County and the Central Jersey area in various capacities. Since 2017 he has served as the American Regions Math League director for the Central Jersey Math League (CJML). Nationally he is a member of the American Mathematics Competition 8 Editorial Board.
He is a founder of the Rutgers University Muslim Alumni Association. At the New Brunswick Islamic Center, he has been a director and a trustee, and now volunteers as an interfaith coordinator. He also serves on the board of Cornerstone Counseling.
Mosaad likes to play soccer and tennis and travel with his family.
---
Follow Middlesex County Magnet Schools online @mcmagnetschools:
Facebook · Twitter · Instagram · LinkedIn · YouTube